If you're experiencing crashes while playing the game, we'd really appreciate your help to get them fixed. If you're receiving a crash error message or having issues when trying to launch the game, whilst playing on PC, then you can see our guide here to help resolve that issue.
If you're experiencing issues with XBOX, then you can choose to send your crash dump files to us automatically. We've created the guide below to help get the best information we can from you when we send them to the development team. When you have this information ready, please just click submit a new request or click here to create a new ticket.
What we need from you when submitting the crash report
Description - What happened before you experienced the crash?
What mission were you doing?
Single player or multiplayer?
If multiplayer, host or client?
Crash dump files (see below)
Retrieving your crash dump files
If you received an error message saying "SecondExtinction_F" / "SecondExtinction_EOS" has stopped working, please send us your crash report files and let us know about the specific error you're getting.
Click "What does this report contain"; Select both files and click click "Export..."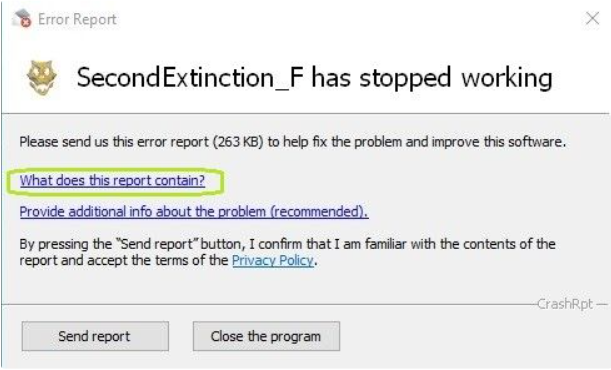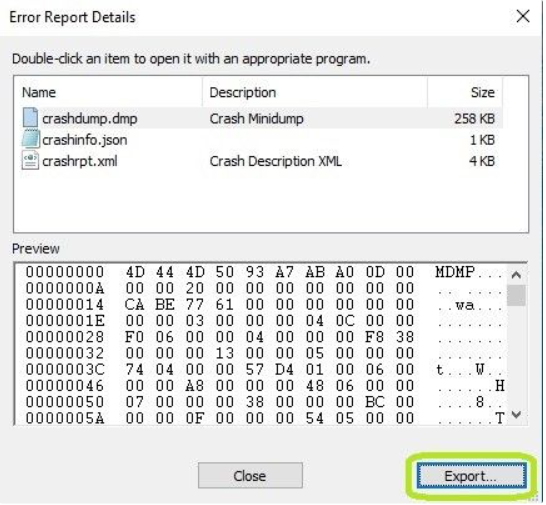 In addition, any pictures or videos of what happened before the crash would be greatly appreciated.